Visa Info.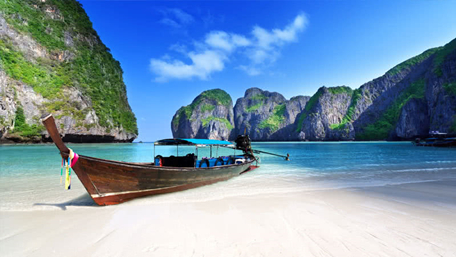 PHUKET VISA: THAI VISA ON ARRIVAL AT PHUKET AIRPORT (HKT)
Phuket is the largest and the most popular island of Thailand, attracting millions of visitors every year. One of the busiest in the country Phuket International Airport (HKT) gives an opportunity for the citizens of India, China and 16 other countries to get Thai Visa on Arrival straight at the airport.
Phuket International Airport (HKT) is included in the official list of Thailand's Immigration Checkpoints providing facilities for issuance of Visa on Arrival and you can get your visa here.
ARRIVING AT PHUKET AIRPORT
If you hold a passport that lets you enter Thailand on Free visa-exempt stay or you've applied at Thai embassy or consulate for a Single Entry Tourist Visa / Multiple Entry Tourist Visa in advance, you just need to fill Thailand Arrival Card and proceed to the immigration. Your passport will get stamped and you will be allowed to enter Thailand.
If you're a citizen of one of the countries eligible to obtain Thai Visa on Arrival and decided to get your Phuket visa at the airport, you need to proceed to Visa on Arrival counters. Don't forget to prepare all your documents in advance!